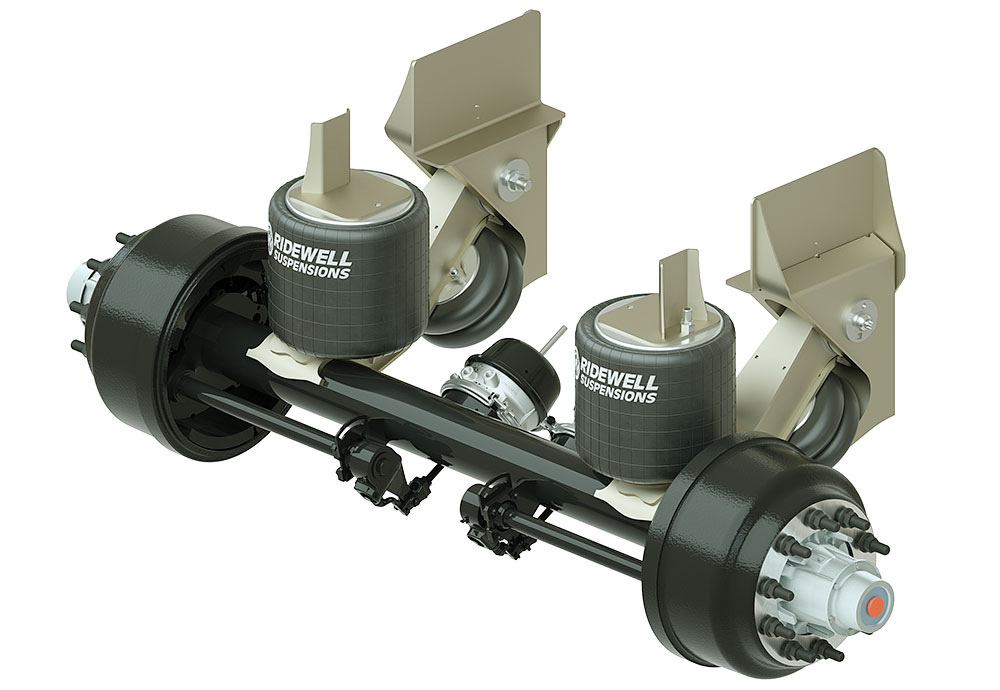 RUL-245
Non-Steerable Auxiliary Axle Suspension
Compact, durable, and lightweight suspension.
Our compact design is flexible, and fits in tight spaces.
13,200 lb. capacity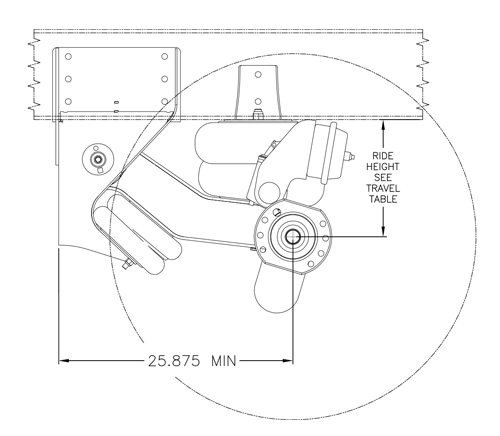 Overview
The RUL-245 is durable, with lightweight bushings and designed to be easily adjustable to various frame widths and ride heights. With an easy axle alignment system, and available axle integration, the RUL-245 is ideally suited for straight or drop axle applications.
Features
• Lightweight, compact design fits tight spaces
• Fits ride heights 11″ to 20″
• 11″ total travel; up to 8″ of lift
• Axle alignment adjustment .5″ at each hanger
• Shear-Type Pivot Bolt
• Premium rubber bushing
Applications
On-Road, Construction